---
Aiwa CS DEX150 Service Manual
This is the 12 pages manual for Aiwa CS DEX150 Service Manual.
Read or download the pdf for free. If you want to contribute, please mail your pdfs to info@audioservicemanuals.com.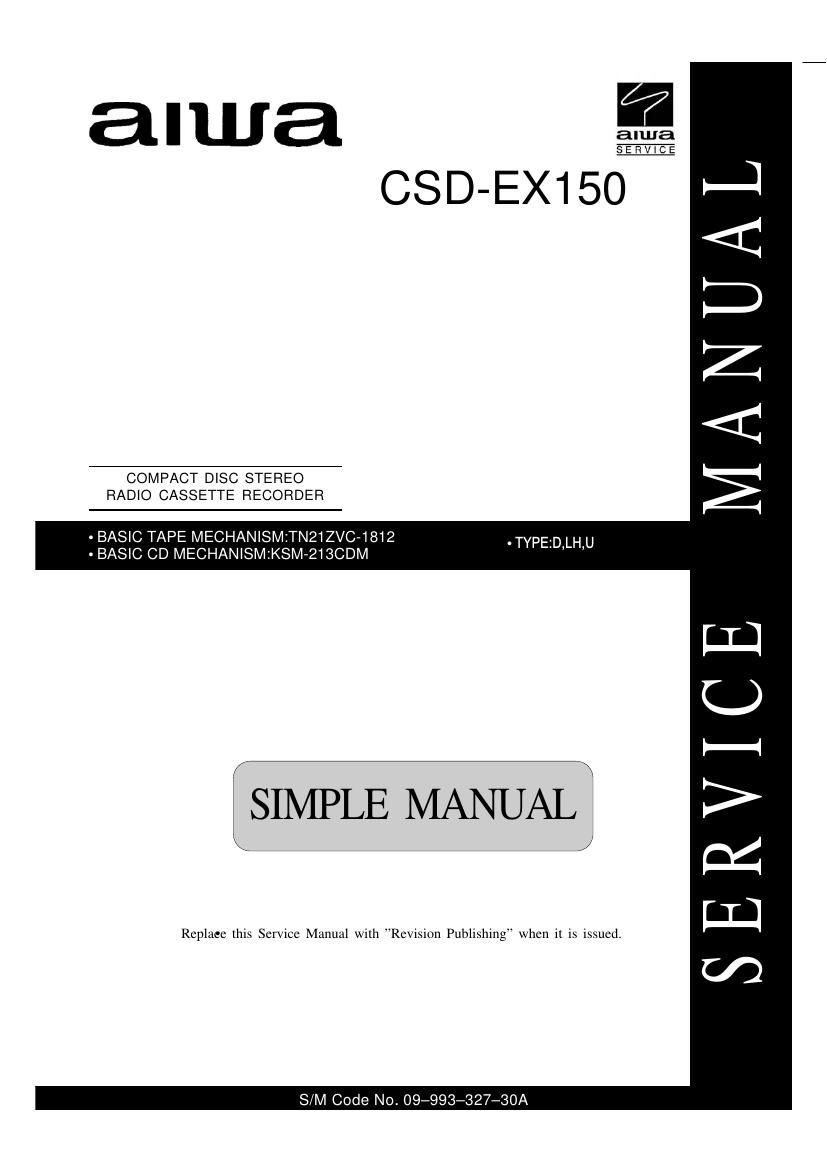 Extracted text from Aiwa CS DEX150 Service Manual (Ocr-read)
---
Page 1
alwa E
SERVICE
CSD-EX150-
COMPACT DISC STEREO
RADIO CASSETTE RECORDER
- BASIC TAPE MECHANISM:TN21ZVC-1812 , TYPE'D LH U
- BASIC CD MECHANISM:KSM-213CDM ' ' '
SIMPLE MANUAL
Replace this Service Manual with -¯Revision Publishing-¯ when it is issued.
A
<:
D
Z
<:
2
Lu
0
>
a:
Lu
(/2
S/M Code No. 09-993-327-30A