---
Aiwa AV D67 Service Manual
This is the 35 pages manual for Aiwa AV D67 Service Manual.
Read or download the pdf for free. If you want to contribute, please mail your pdfs to info@audioservicemanuals.com.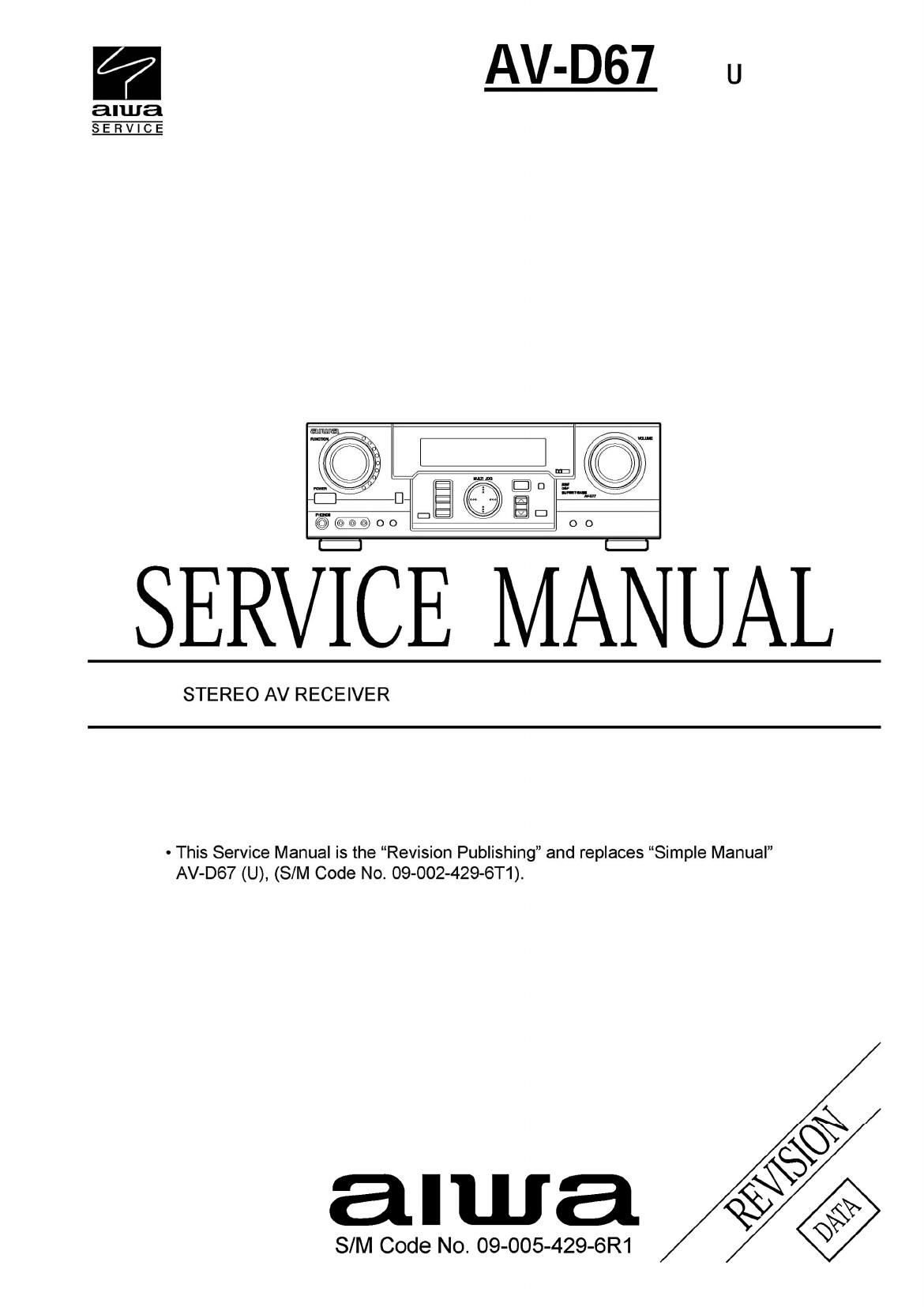 Extracted text from Aiwa AV D67 Service Manual (Ocr-read)
---
Page 1
AV-D67 u
SERVTCE MANUAL
STEREO AV RECEIVER
. This Service Manual is the -úRevision Publishing-Ě and replaces -úSimple Manual-Ě
AV-D67 (U), (S/M Code No. 09-002-429-6T1).
¬ģ$
alwa §
S/M Code No. 09-005-429-6R1