---
Ab international 9420 a service manual
This is the 64 pages manual for ab international 9420 a service manual.
Read or download the pdf for free. If you want to contribute, please mail your pdfs to info@audioservicemanuals.com.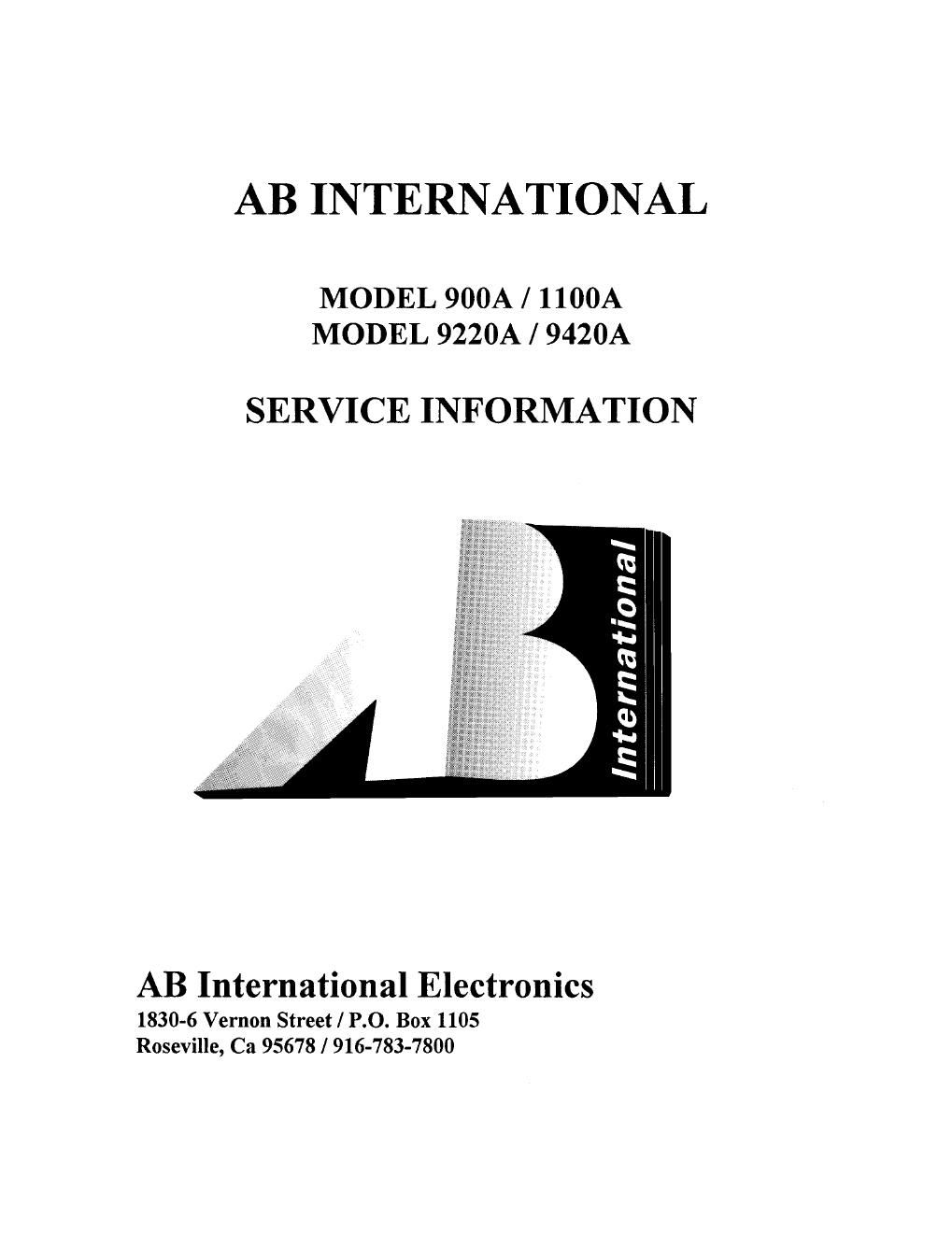 Extracted text from ab international 9420 a service manual (Ocr-read)
---
Page 2
AB International
GENERAL
AB International amplifier products are designed to deliver uncompromised
performance in continuous duty commercial and professional audio applications.
The following operating instructions cover the installation and operation of the
Professional Series amplifiers. New owners are encouraged to read the entire
contents prior to placing amplifiers into service.